---
Welcome to Bas Rutten.com
---
Sebastiaan "Bas" Rutten (Dutch pronunciation: [ˈbɑs ˈrʏtə(n)];) is a Dutch retired mixed martial artist (MMA), Karate and Taekwondo blackbelt, and Muay Thai kickboxer. He was a UFC Heavyweight Champion, a three-time King of Pancrase world champion, and finished his career on a 22 fight unbeaten streak (21 wins, 1 draw ) . Bas has been inducted to the UFC Hall of Fame in 2015. He suffered severe asthma in his childhood years and inspired by his struggle breathing developed the https://www.o2trainer.com . When Bas is not teaching at his gym in Westlake Village , he might be working on some acting https://en.wikipedia.org/wiki/Bas_Rutten or commentating at https://www.karate.com/ with Kenny Rice.
March 22, 2019
"I have used the O2 Trainer since it's release and am quite impressed with it. I use it for Krav Maga and Law Enforcement training. It
[…]
March 22, 2019
"This thing is rough, working out with an o2 trainer, is not only good for your stamina, but it also helps your mental grit."
April 5, 2019
"This has helped my fitness to no end 10/10 would recommend very sturdy and adaptable to all fitness levels."
Bas Rutten Instructional Videos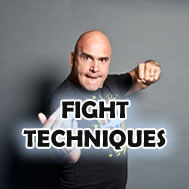 Fight Techniques
Armbars, Striking, Chokes, Defense and more!