---
Welcome to Bas Rutten.com
---
Sebastiaan "Bas" Rutten (Dutch pronunciation: [ˈbɑs ˈrʏtə(n)];) is a Dutch retired mixed martial artist (MMA), Karate and Taekwondo blackbelt, and Muay Thai kickboxer. He was a UFC Heavyweight Champion, a three-time King of Pancrase world champion, and finished his career on a 22 fight unbeaten streak (21 wins, 1 draw ) . Bas has been inducted to the UFC Hall of Fame in 2015. He suffered severe asthma in his childhood years and inspired by his struggle breathing developed the https://www.o2trainer.com . When Bas is not teaching at his gym in Westlake Village , he might be working on some acting https://en.wikipedia.org/wiki/Bas_Rutten or commentating at https://www.karate.com/ with Kenny Rice.
April 11, 2019
One thing I can state is that with the first run of statistics, the ventilation improved significantly. Your original claims of increased ventilatory muscles were correct.
[…]
April 11, 2019
Dear Bas Rutten,I wanted to tell you how impressed I am with your O₂ Trainer. Since purchasing it, I have used it with my Krav Maga
[…]
April 11, 2019
Art Of Eight Training & Fitness introduces Bas Rutten and his patented O2 Trainer! Proper breathing is a must for any competitor or athlete. The O2
[…]
Bas Rutten Instructional Videos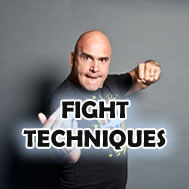 Fight Techniques
Armbars, Striking, Chokes, Defense and more!