---
Welcome to Bas Rutten.com
---
Sebastiaan "Bas" Rutten (Dutch pronunciation: [ˈbɑs ˈrʏtə(n)];) is a Dutch retired mixed martial artist (MMA), Karate and Taekwondo blackbelt, and Muay Thai kickboxer. He was a UFC Heavyweight Champion, a three-time King of Pancrase world champion, and finished his career on a 22 fight unbeaten streak (21 wins, 1 draw ) . Bas has been inducted to the UFC Hall of Fame in 2015. He suffered severe asthma in his childhood years and inspired by his struggle breathing developed the https://www.o2trainer.com . When Bas is not teaching at his gym in Westlake Village , he might be working on some acting https://en.wikipedia.org/wiki/Bas_Rutten or commentating at https://www.karate.com/ with Kenny Rice.
April 11, 2019
Duane "Bang" Ludwig is training for the biggest fight of his career… against Amir Sadollah at UFC on Versus 5. In his exclusive http://MMAWeekly.com video blogs
[…]
April 11, 2019
Like I had mentioned I'm an cyclist racer and have been competing for over 20 yrs .. And as I have gotten older I know we
[…]
Bas Rutten Instructional Videos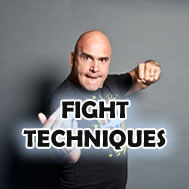 Fight Techniques
Armbars, Striking, Chokes, Defense and more!